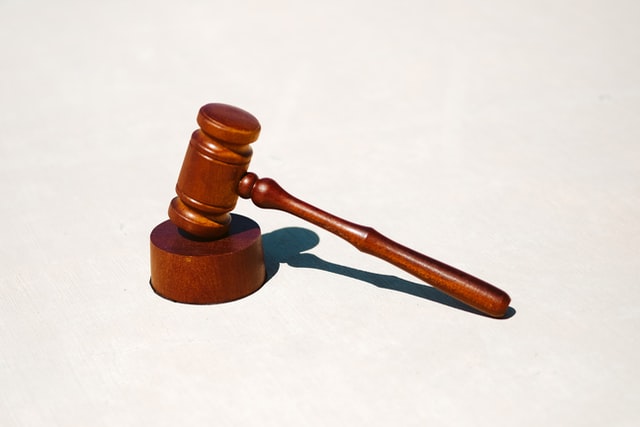 A COVID-19 fraudster has been jailed today (19 May 2021) for using fake digital messages to trick people into providing bank details to receive a vaccine.
Teige Gallagher, 21, was sentenced at the Old Bailey to four years and three months' imprisonment.
Gallagher had been sending out bulk text messages to members of the public claiming to be from various commercial organisations such as banks and from the NHS. The victims were asked for personal financial information, including questions relating to their bank accounts and bank cards.
In the case of the NHS, Gallagher set up web pages based on the GOV.UK website, which claimed it needed this information to verify who victims were and their entitlement to receive the vaccine.
The police found iPhones at Gallagher's home containing messages purporting to be from the NHS, various banks, and Netflix. On one of the phones more than 2,000 telephone numbers were found, believed to be a list of victims who were sent scam SMS messages.
Gallagher used specialist tools to be able to send out bulk SMS text messages to a list of mobile phone numbers which came from a data breach. He would then tailor a fake SMS message from an organisation relevant to the victim.
Within the fake message there would be a link to a fraudulent website and once taken in by the scam the intent was to 'socially manipulate' the victim to disclose personal details. In this way he intended to obtain the victims' full names, credit and debit card numbers, bank account numbers and passwords.
Gallagher was engaging in smishing and phishing frauds. Smishing is when fraudsters obtain personal details of a victim by SMS text messages, while phishing is a method used by fraudsters to access valuable personal details, such as usernames and passwords.
John Werhun, from the CPS, said: "At a time when the country is looking to the COVID-19 vaccination rollout to help our society return to normal, Gallagher was seeking to exploit this by prising vital personal financial information from vulnerable victims eagerly wanting their vaccine.
"Criminals are increasingly using sophisticated on-line methods to try and extract information and money from unsuspecting members of the public. We need to be agile in our response to these phishing and smishing threats and our new Economic Crime Strategy will allow us to adapt and enhance our capability.
"Working closely with City of London Police, we have brought a rapid close to Gallagher's fraudulent operation. Hopefully, this sends a message out to other fraudsters and reassures the public that work is underway to prevent it happening. Please remember to report any incidents like this to Action Fraud."
Detective Chief Inspector Gary Robinson, head of unit at the Dedicated Card and Payment Crime Unit (DCPCU), said: "Gallagher wrongfully thought he could get away with impersonating organisations and sending out scam text messages, including ones related to the COVID-19 vaccine to commit fraud.
"The DCPCU will continue to crack down on those seeking to exploit this pandemic to defraud the public, through close collaboration with the CPS, mobile phone companies and the banking industry.
"Criminals are experts at impersonating trusted organisations like the NHS, banks or the government and will try to play on people's concerns about their finances at this difficult time. It's therefore vital that the public follow the advice of the Take Five to Stop Fraud campaign and stop and think before parting with any money or information in case it's a scam."
In the last year the CPS has seen cyber criminals look to exploit the COVID-19 pandemic. In response to this, the CPS has issued an ambitious Economic Crime Strategy to combat these offences.
Notes to editors
John Werhun is a specialist prosecutor for the CPS Specialist Fraud Division
The CPS Economic Crime Strategy is available on our website
The Specialist Fraud Division is a dedicated CPS team playing a leading role in the fight against serious and complex economic crime and the financial exploitation of the public, using specialist legal expertise to deliver justice
The Dedicated Card and Payment Crime Unit (DCPCU) is a unique pro-active police unit, with a national remit, formed as a partnership between UK Finance, the City of London Police and the Metropolitan Police together with the Home Office. It is fully sponsored by the cards and banking industries, with an on-going brief to investigate, target and, where appropriate, arrest and seek successful prosecution of offenders responsible for card, cheque and payment fraud crimes. It is headed up by a Detective Chief Inspector and comprises officers from the Metropolitan and City of London police forces who work alongside banking industry fraud investigators and support staff. In 2020, the unit prevented almost £20 million of fraud, disrupted 26 organised crime groups (OCGs), arrested 122 suspected criminals, and secured 54 convictions
Teige Gallagher (DOB: 23/01/2000) was sentenced to four years and three months' imprisonment.
CPS © Crown Copyright 2021